In Haikou City, Longhua District Court tried a case in which a man used the signal jammer to intercept lock signal for stealing, the defendant Qinmou for theft was sentenced to six months and fined 1,000 yuan.
Qinmou took a car remote control jammer to the Longhua District of Haikou City Jinlong Road Park State Park City looking for committing the crime in September 15, 2016 at noon.More than an hour later, Qin found that Ms. Qu and her family drive a car down the road and parked in the parking lot.He immediately open the remote control jammer, resulting in the electronic key lock can not be used to lock the car.Qin slipped into the car and found the back seat of the pad at the place of a black handbag, it stole a package with a RMB 1,800 yuan "red envelope" and fled the scene.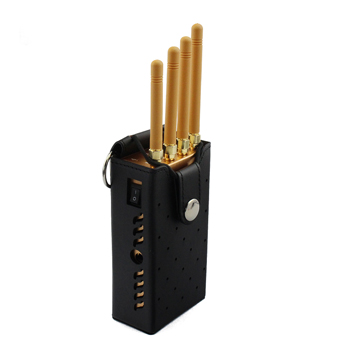 Tasted the sweetness, Qinmou decided to do it again, at noon on September 27, Qinmou once again carry the car signal jammer to the parking lot on the state Park City looking for the target. When its the same way from a pickup truck on the high theft of a bag of cigarettes, Wang was arrested after the police on the spot.